These are the crispiest crunchiest fried chicken gizzards you'll ever have! They're so incredibly tender while chewy and crunchy at the same time. I love enjoying these with a cold can of beer or soda. These make the ultimate snack!
I highly recommend making the chili oil garlic dipping sauce to enjoy these fried gizzards with. They really help cut through some of the greasiness and adds a ton of flavor. I used my 5 ingredient chili oil recipe and it turned out so good!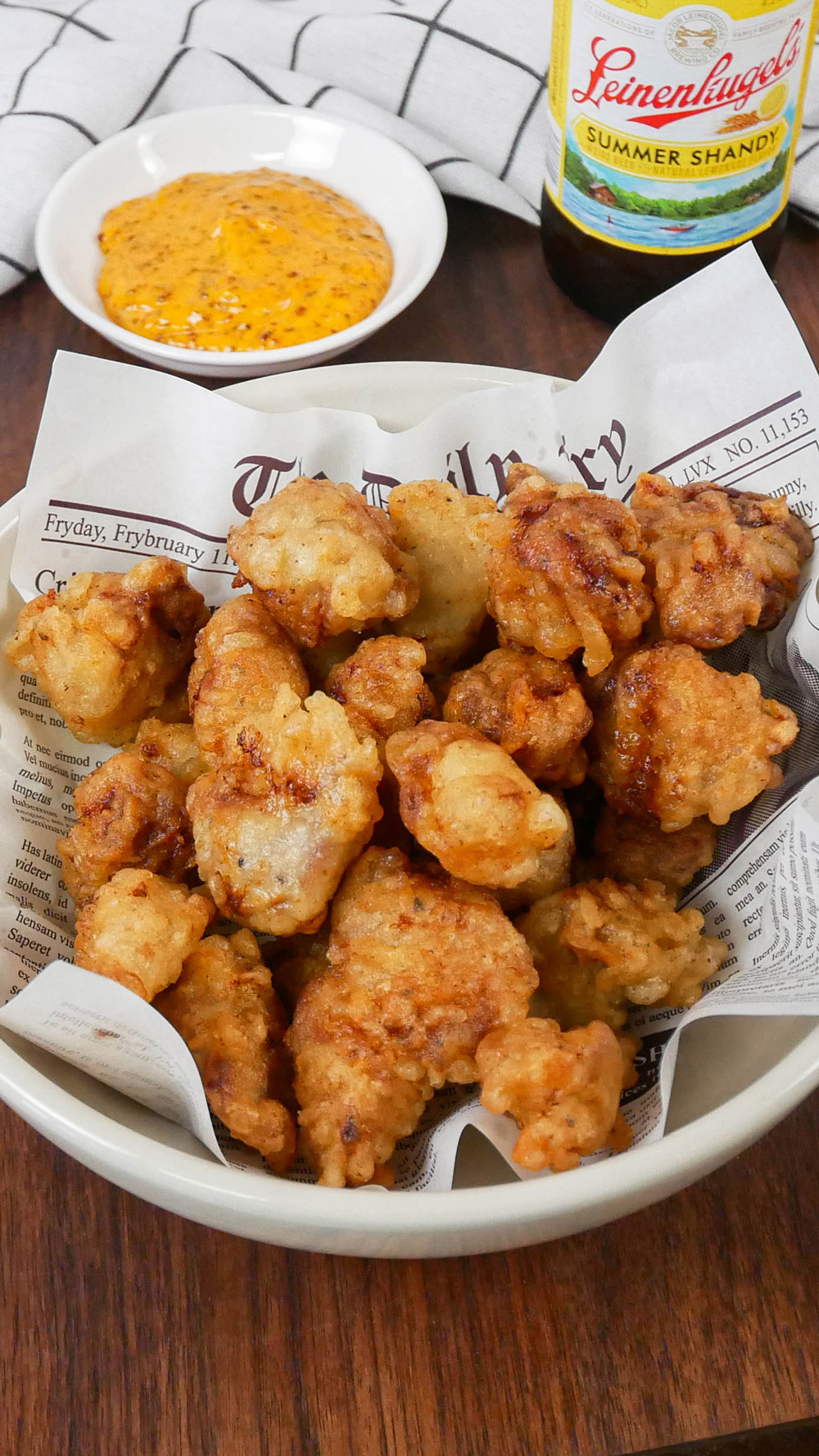 Crispy Chicken Gizzards + Spicy Garlic Dipping Sauce
Ingredients
1/2

lb

chicken gizzards

cleaned + trimmed

1.5-2

cups

milk

1/2

tsp

salt

1/8

tsp

ground black pepper

1/2

tsp

smoked paprika

optional

4

tbsp

tempura mix

or 2:1 ratio cake flour + rice flour

oil for frying
Wet Batter
3/4

cup

tempura mix

or 2:1 ratio cake flour + rice flour

3/4

cold water

3-4

ice cubes
Chili Oil Garlic Dipping Sauce
3

tbsp

mayo

preferably Kewpie

2

tbsp

chili oil

1

clove

garlic

grated
Instructions
Place the cleaned and trimmed chicken gizzards in a large bowl. Pour the milk and soak for 20-30 minutes. This process will help tenderize the gizzards.

After the soaking period, drain the gizzards and rinse in water. Drain well. Transfer to a bowl and add salt, black pepper, smoked paprika, and tempura mix. Mix well until the gizzards are fully coated.

In another bowl, combine 3/4 cup of the tempura mix, cold water and mix until fully combined. Drop the ice cubes to keep the batter very cold.

In a deep pot, heat the oil to 325F. Dip the coated gizzard into the wet batter one by one and add it into the pot. Be sure not to overcrowd the pan. Fry for 4-5 minutes then remove and drain.

Once the first fry is done for the entire batch of gizzards, increase the heat until the oil reaches 375F. Add the gizzards back into the pot and fry for 1 minute or until golden brown. Remove and allow to drain on a wire rack or bed of paper towels.

Serve immediately with dipping sauce!
Chili Oil Garlic Dipping Sauce
In a bowl, combine mayo, chili oil and grated garlic. Mix together and serve!

Adjust the amount of chili oil added depending on your spice preference.
Notes
1. Tempura mix can be found in your local Asian supermarket. To substitute the tempura mix, use a 2:1 ratio of cake flour and rice flour.
Pin & save this recipe for later!