If you have extra ramen flavor powder laying around the house like me, you have make popcorn with it! It's so easy and it tastes so good! It literally takes 5 minutes to make.
I'm using the Shin Ramen soup flavor powder but any ramen powder would work for this. For an extra layer of flavor, I added curry powder and cumin powder and mixed it all together. Feel free to use any spices that you want – or you can leave them out completely and just use the ramen soup packet.
Move nights just got even better!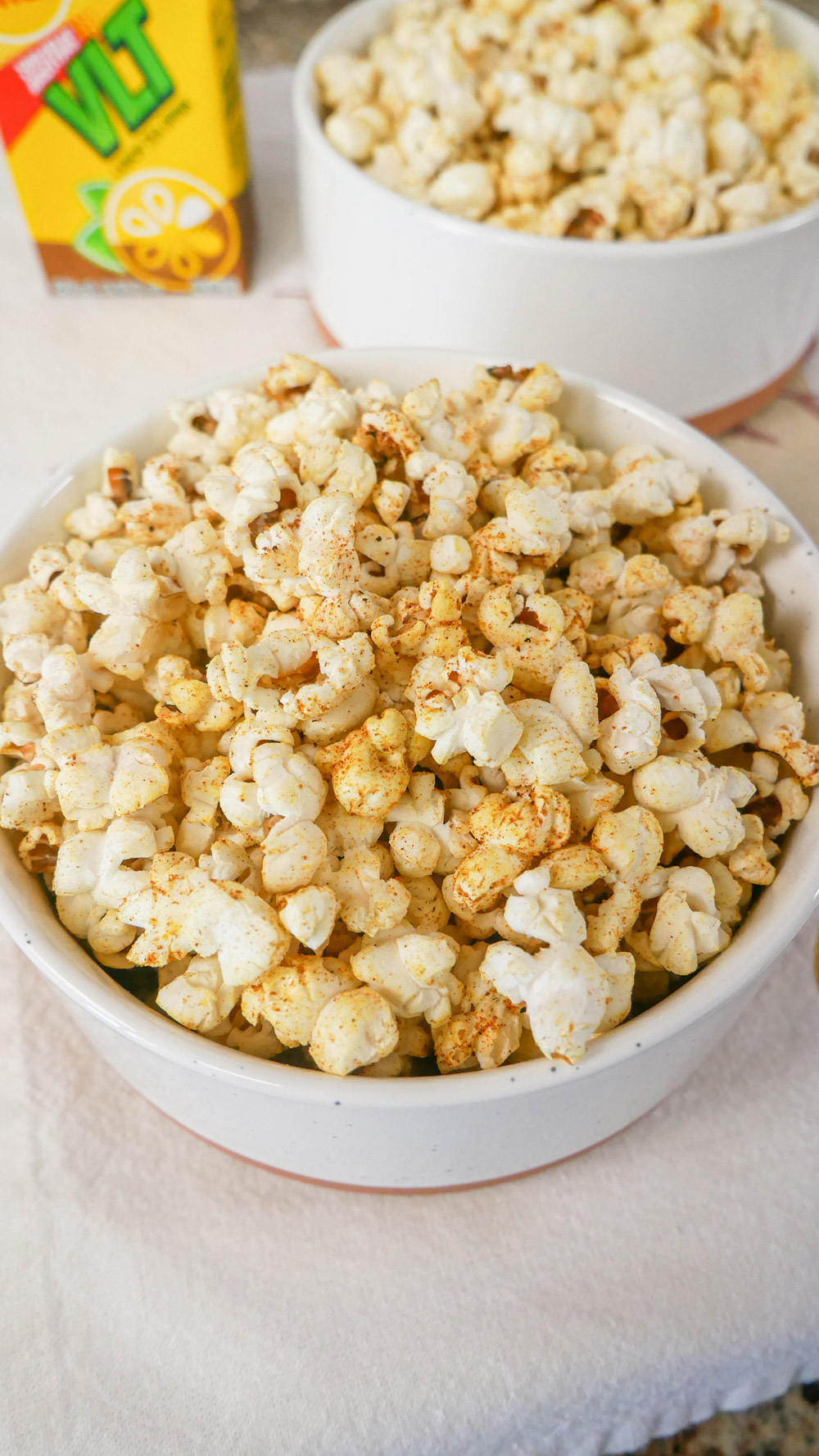 Ramen Popcorn
Ingredients
1/2

cup

dried corn kernels

5

tbsp

olive oil

divided

1/2

tbsp

ramen flavor powder

adjust to taste

3/4

tsp

curry powder

adjust to taste

1/4

tsp

cumin powder

adjust to taste
Instructions
In a small bowl, combine the ramen flavor packet, curry powder, and cumin powder. Mix together well.

Heat 3 tbsp olive oil in a deep pan on medium heat. To test if the oil is hot, add a few kernels. When they pop, the oil is ready.

Turn the lead to low and add the dried corn kernels in. Mix for a few seconds then cover with a lid. Shake the pan a few times to help mix the the kernels arounds.

After all the kernals have popped, turn off the heat and remove the lid. Pour the ramen seasoning mixture on top. Drizzle 2 tbsp of oil and toss to coat the popcorn.
Pin & save this recipe for later!