Today I'm sharing a super quick pickled red onions recipe with a secret ingredient for a unique twist! It's very easy and it'll only take you 15 minutes.
To get the best results, you want to start by having consistent and even thinly sliced onions. To do that, I highly recommend using a mandolin. This will ensure that all the onion slices are the same thickness, resulting in an even pickling. Just be very careful and mindful when using a mandolin. They're very sharp!
While you can use a variety of spices to flavor pickled red onions, I particularly love using Asian-inspired ingredients. So for this pickled red onions recipe, I'm using garlic, whole white peppercorns, Thai chilis (for some extra spice), and my secret ingredient – Szechuan peppercorns.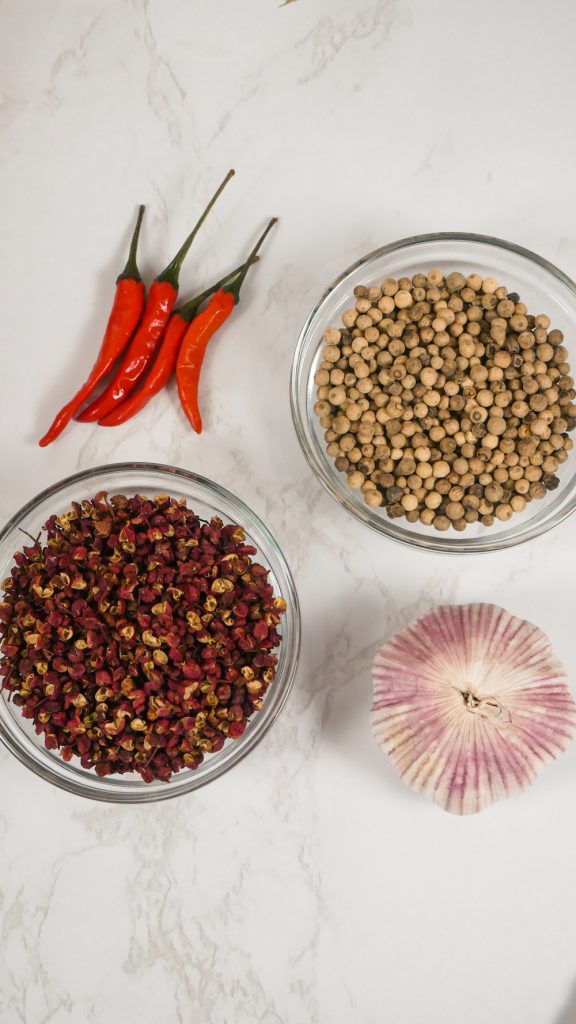 Now you won't feel any tingly numbing sensations that usually come with Szechuan peppercorns. Instead, it adds a beautiful floral and citrusy aroma to the pickled red onions. It is so delicious and has such a unique flavor. I'm honestly really surprised by how much fragrance the peppercorns.
These pickled red onions should be stored in a glass jar or container with a tight seal lid. It is good for up to 2 weeks in the fridge!
Give this a try and let me know what you think~! 🙂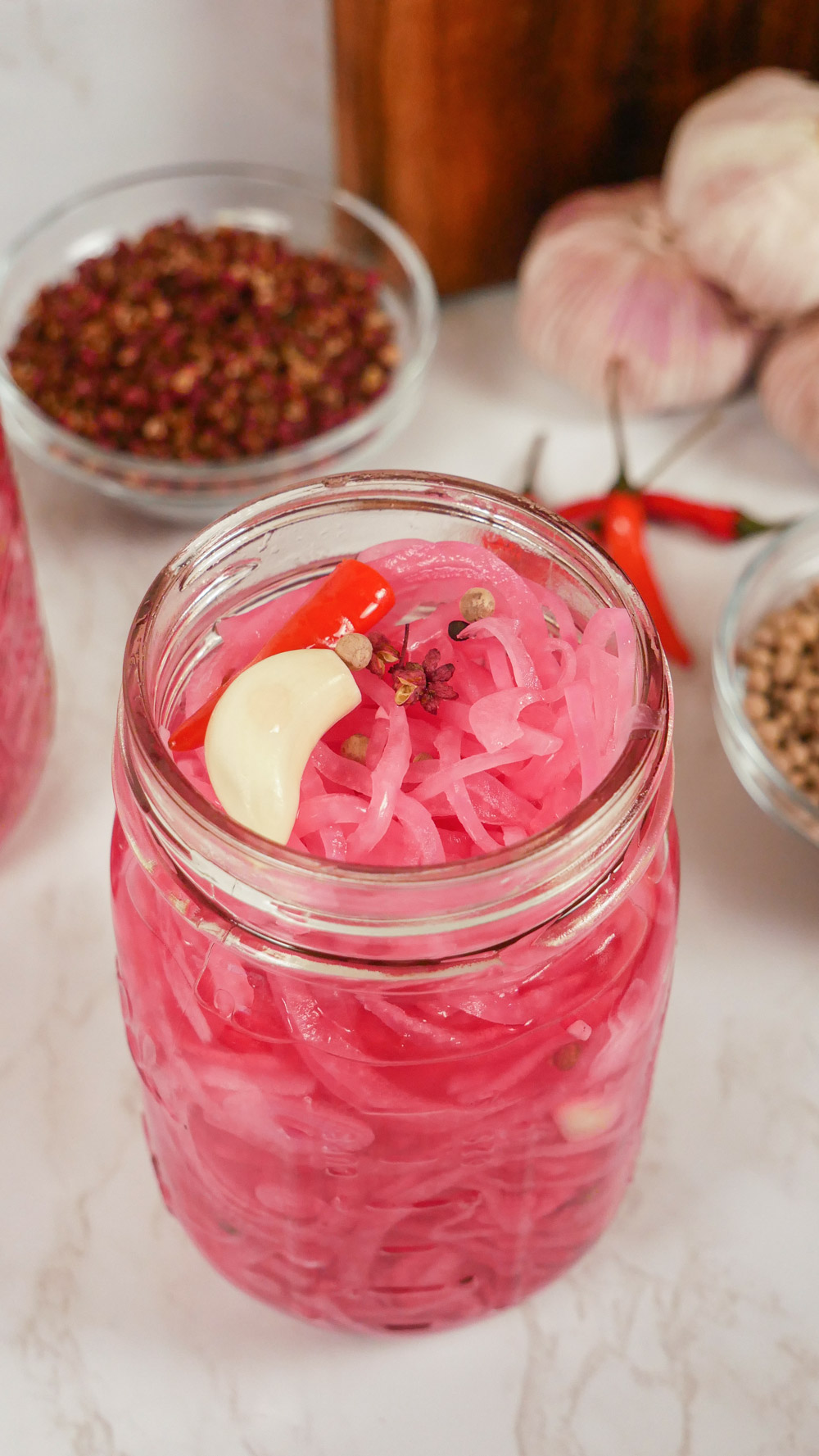 Asian Pickled Red Onions
Ingredients
1

large red onion

12

oz

white vinegar

4

oz

water

2

tsp

salt

1/4

cup

sugar

2

garlic cloves

cut in half

1/2

tsp

white peppercorns

1

tsp

Szechuan peppercorns

2

Thai chilis
Instructions
Cut the red onion in half then thinly slice it using a mandolin or knife. This should yield about 3 cups of onions. Transfer to a clean and sterilized glass jar.

In the jar with the onions, add garlic, white peppercorns, Szechuan peppercorns, and dried chilis.

In a pot, combine white vinegar, water, salt and sugar. Bring to a simmer over medium heat. Once the sugar and salt has fully dissolved. Pour the mixture over the red onions in the glass jar.

Using a spoon or spatula, push the red onions down so that they are fully submerged.

Set the onions aside to cool down completely. Once cooled, cover with a tight lid then transfer to the fridge.