Jazz up your next instant ramen dish with this hangover radish ramen recipe! I usually yearn for a hot bowl of soup the next day after a night of drinking and this ramen dish fixes me right up!
Next time you need a quick but delicious instant ramen recipe, give this a try!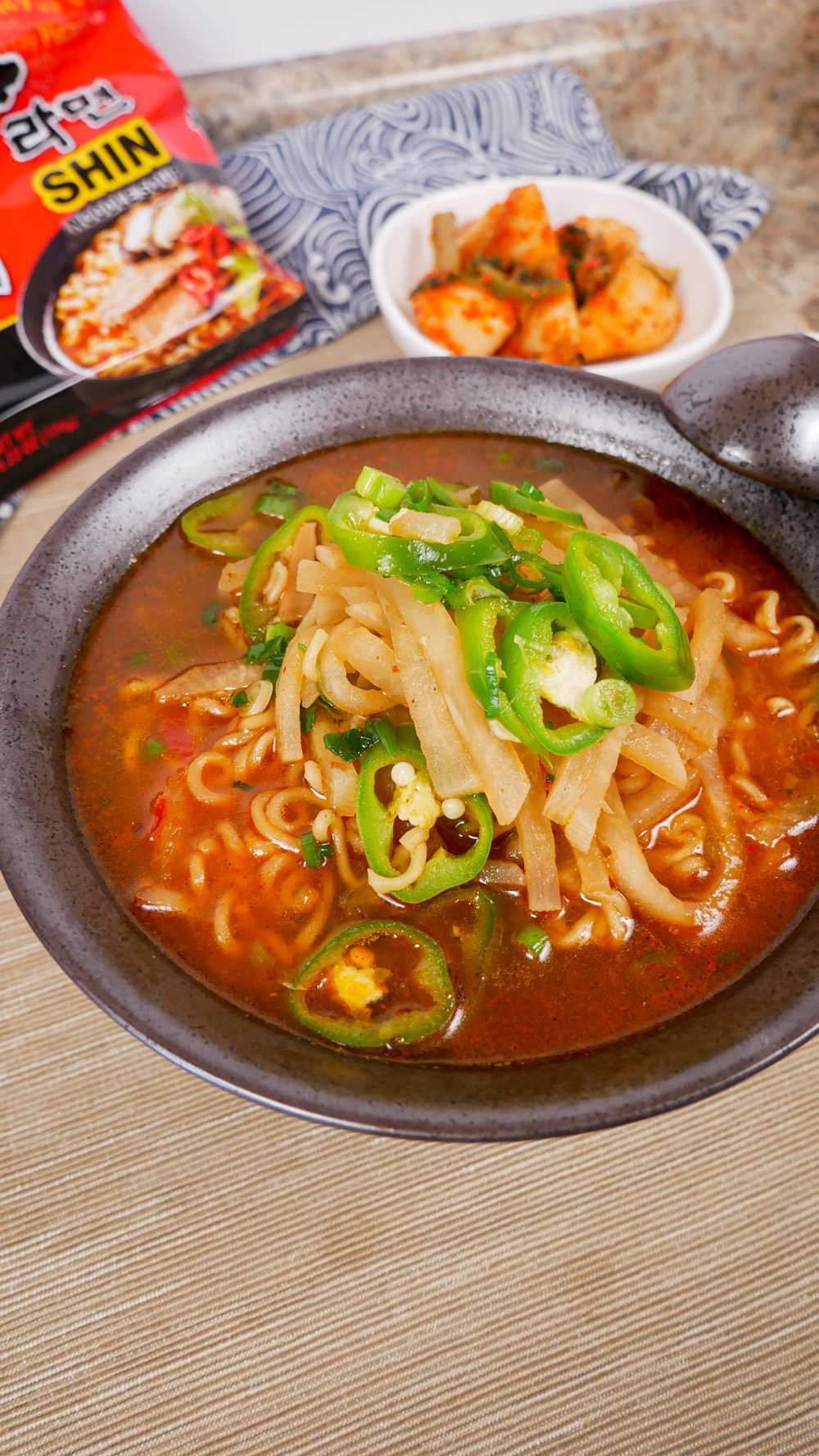 Hangover Ramen
Ingredients
2

packages of

instant ramen

like Shin Ramen

4.5

cup (1100 ml)

water

1/2

tbsp

gochugaru

Korean red pepper flakes

1/2

cup

Korean radish

julienne

3

tbsp

sesame oil

1

tbsp

fermented salted shrimp

sae-u jeot

1

scallion

chopped for garnish

1

long

green pepper

chopped for garnish
Instructions
Chop the scallions and long green pepper. Set aside for garnish.

Wash and peel the radish. Cut into thin julienne strips.

In a pot, add the sesame oil over medium heat. Add the fermented salted shrimp (sae-u jeot) and mix into the sesame oil.

Place the radish into the pot and cook for about 3-4 minutes or until the radish is translucent and cooked all the way through.

Pour 4.5 cups or 1100 ml water into the pot and bring to a boil.

Stir in the ramen flavor packets and add the instant ramen noodles. Cook the noodles according to the package instructions.

When the noodles are almost done, add the gochugaru and mix well.

Garnish with scallions and pepper and enjoy.