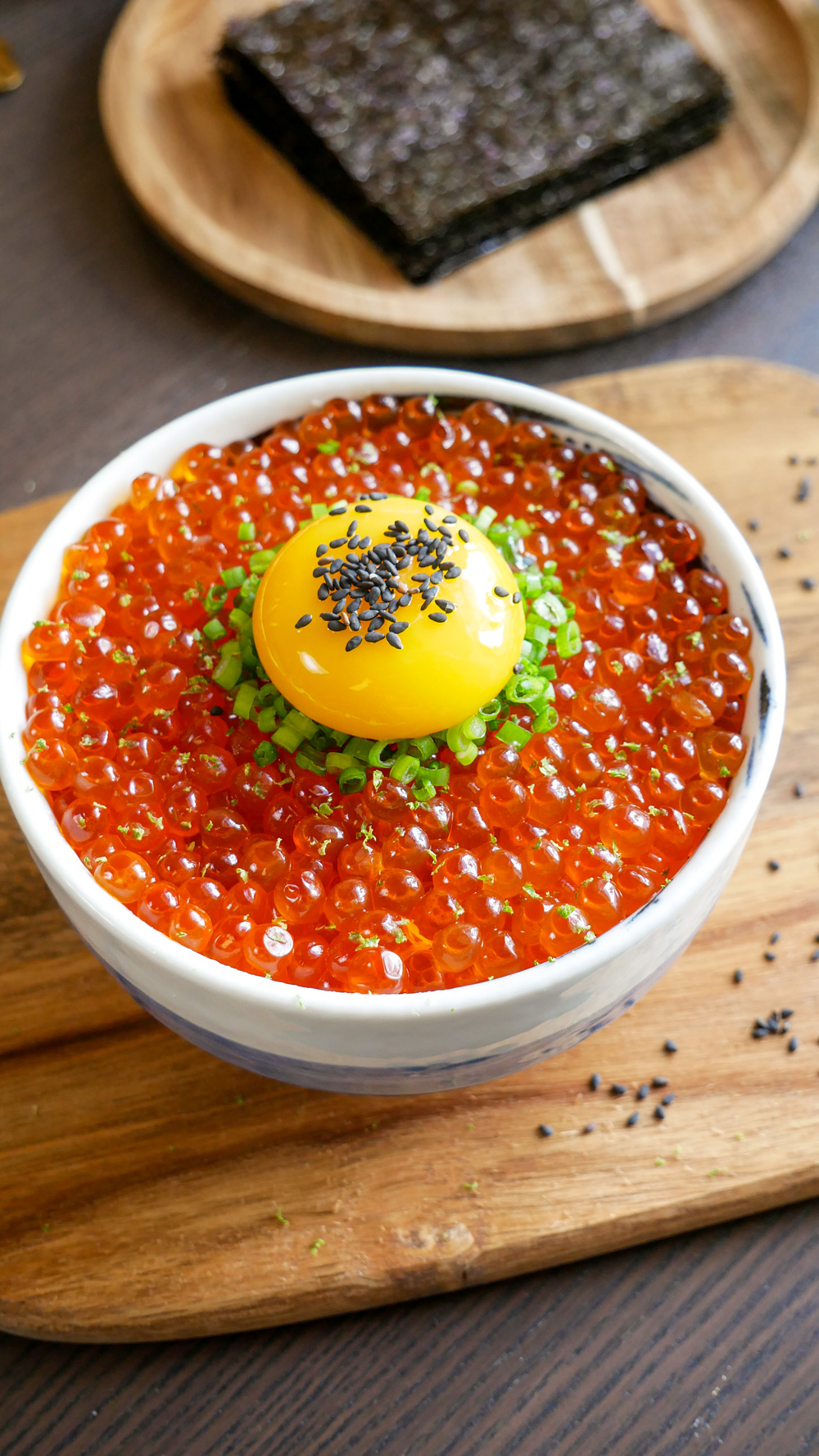 Ikura Don (Salmon Roe Rice Bowl)
Ingredients
5

oz

ikura (salmon roe)

2-3

cups

cooked rice

short-grain or medium-grain rice
Soy Marinade
1/4

cup

dashi broth

1

tbsp

soy sauce

1

tbsp

sake

substitute with soju or mirin

1

tbsp

mirin

2

pieces

dried kelp (kombu)

2×2 inches
Dashi Broth
1

dashi packet

substitute with 1 tsp dashi powder

1

cup

water
Garnish
egg yolk

lime zest

chopped scallions

nori strips

black sesame seeds
Instructions
In a small pot, combine the dashi packet and 1 cup water. Simmer for 5 minutes then strain. If using dashi powder, mix with hot water and it's ready to use.

In a small pot, combine dashi broth, soy sauce, sake, mirin, and dried kelp. Bring to a boil then reduce the heat to low for a gentle simmer. Simmer for 5 minutes then set aside to cool completely. Once cooled, remove the dried kelp.

Place the ikura (salmon roe) in a small mixing bowl. Pour the cooled marinade over the ikura then set aside to marinate for 15 minutes.

In the meantime, scoop half the amount of rice into each serving bowl. Allow the rice to slightly cool.

After 15 minutes, strain the ikura with a fine mesh sieve. Add the ikura on top of the rice then serve with your choice of garnishes!