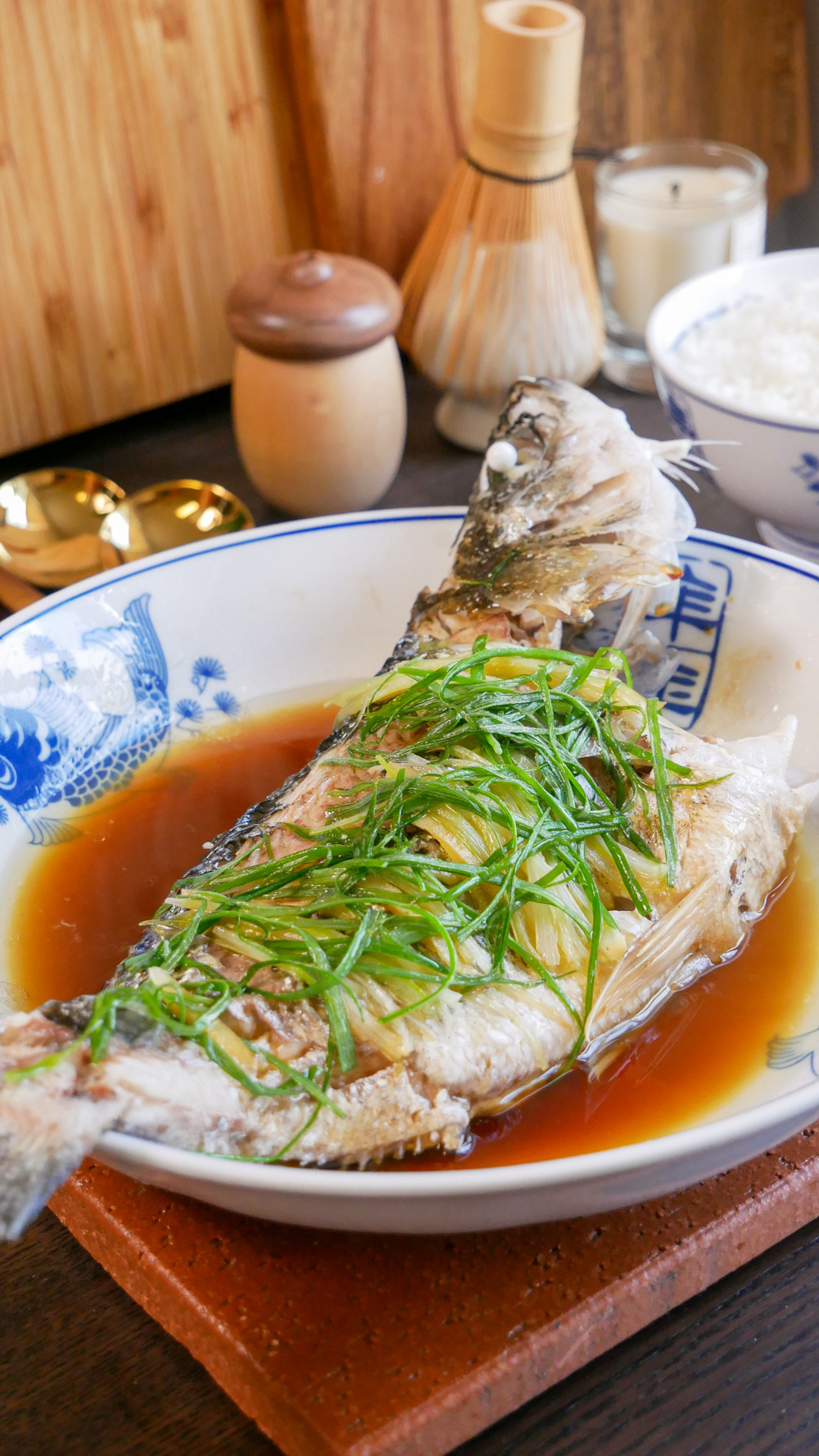 Chinese Steamed Fish with Ginger and Spring Onion
Ingredients
1

whole fish (sea bass, tilapia, porgy)

about 1 to 2 pounds

1/4

inch

knob ginger

thinly sliced

1

spring onion (scallion)

thinly sliced, white + green part separated

2

tbsp

neutral oil

2-3

tbsp

seafood soy sauce
Instructions
Rinse the fish under cold water then pat dry with a paper towel. Transfer the fish to a heat-proof plate.

Thinly slice the ginger and spring onion (scallion). For the spring onion, be sure to separate the white and green part.

Scatter the ginger and white part of the spring onions on top of the fish.

Prepare a large wok with a steamer rack or steamer basket and water. Cover with a lid and bring to a boil over medium-high heat. Once the water has begun boiling, carefully place the fish on top of the steamer rack. Immediately cover with a lid then steam for 7 to 9 minutes, depending on the size of the fish.

Carefully remove the fish from the wok. At this point, you'll notice a pool of liquid on the bottom of the plate. Carefully pour out some of the liquid. Scatter the green part of the spring onions on top of the fish then pour the seafood soy sauce on top.

Heat up the oil in a small pan over medium heat. Once it starts smoking, turn off the heat then carefully pour the hot oil over the fish. Serve and enjoy!