Dipping sauces are a lot like sidekicks. They help fulfill a greater purpose and come in clutch when they're needed the most, like Nezuko to Tanjiro, Killua to Gon, and even Kurama to Naruto. And that is what this shrimp dipping sauce is to Bossam – Korean boiled pork belly. The bossam will be good on its own, it can get the job done, but when you put the two together, they're an unstoppable mouthgasmic force. 
Anyways, this dipping sauce is like liquid gold and adds a marvelous depth of flavor. By combining 'saeu-jeot' or fermented salted shrimp with a handful of pantry staples, you've got yourself a saucy umami bomb.
Bossam truly isn't complete without this super flavorful shrimp dipping sauce so I highly recommend making it!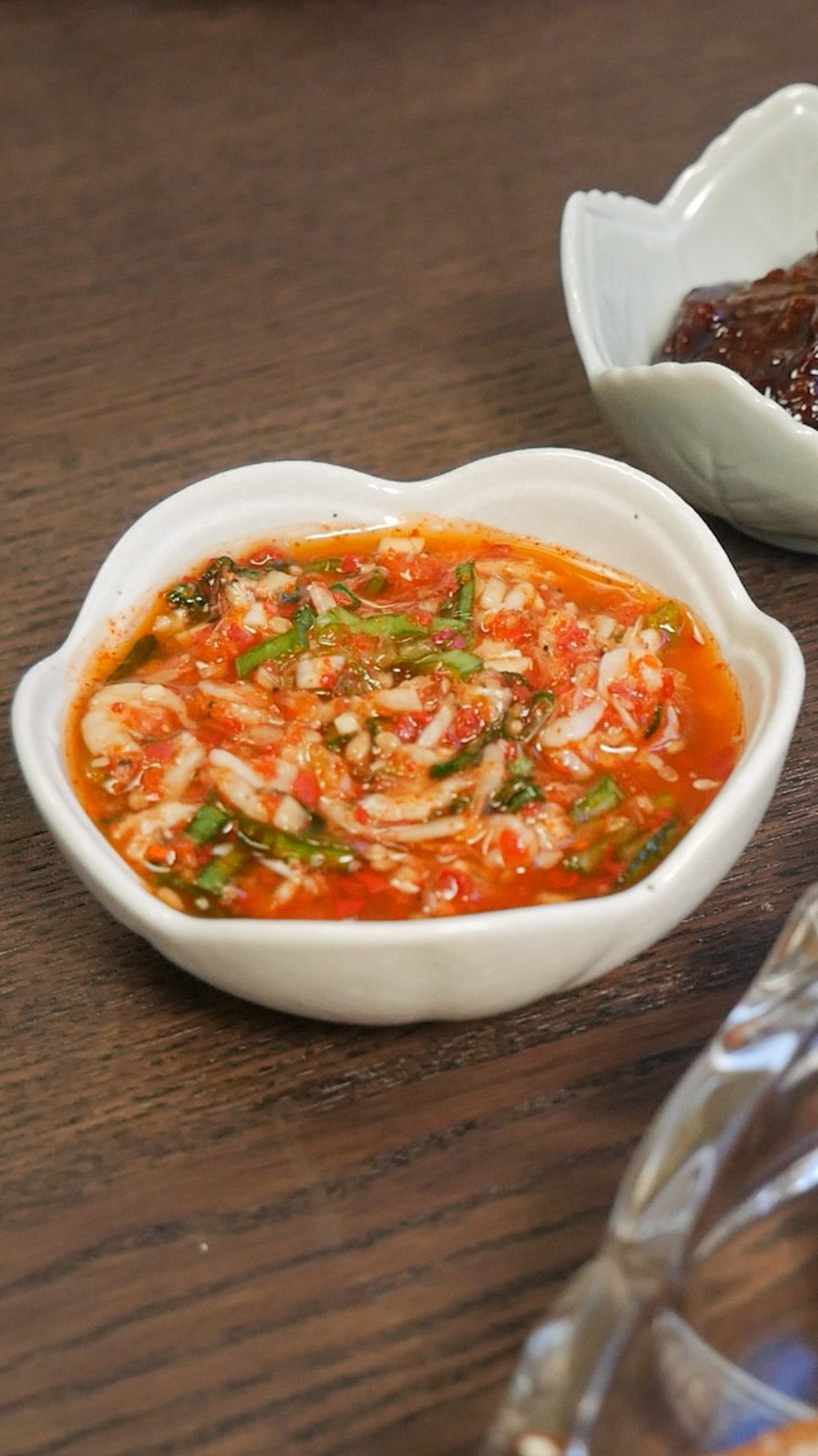 Bossam Sauce
The perfect dipping sauce to enjoy with bossam!
Ingredients
1 1/2

tbsp

saeujeot

fermented salted shrimp

1

garlic

minced

1

scallion

green part only, chopped

1

tsp

gochugaru

Korean red chili flakes

1

tsp

sugar

3

tbsp

water

1/4

tsp

toasted sesame seeds
Instructions
To prepare the dipping sauce, combine saeujeot, minced garlic, chopped scallions, gochugaru, sugar, water, and toasted sesame seeds. Mix to combine well then set aside in the fridge until ready to serve.