June is peak strawberry season so what better way to make use of sweet ripe strawberries than to turn it into a sauce?!
This delicious 10-minute strawberry sauce can be enjoyed with your favorite drinks like strawberry milk, bubble tea, or matcha! You can even have it over desserts like ice cream or my Strawberry Cream Donut!
It's extremely versatile and only takes 3 ingredients to make.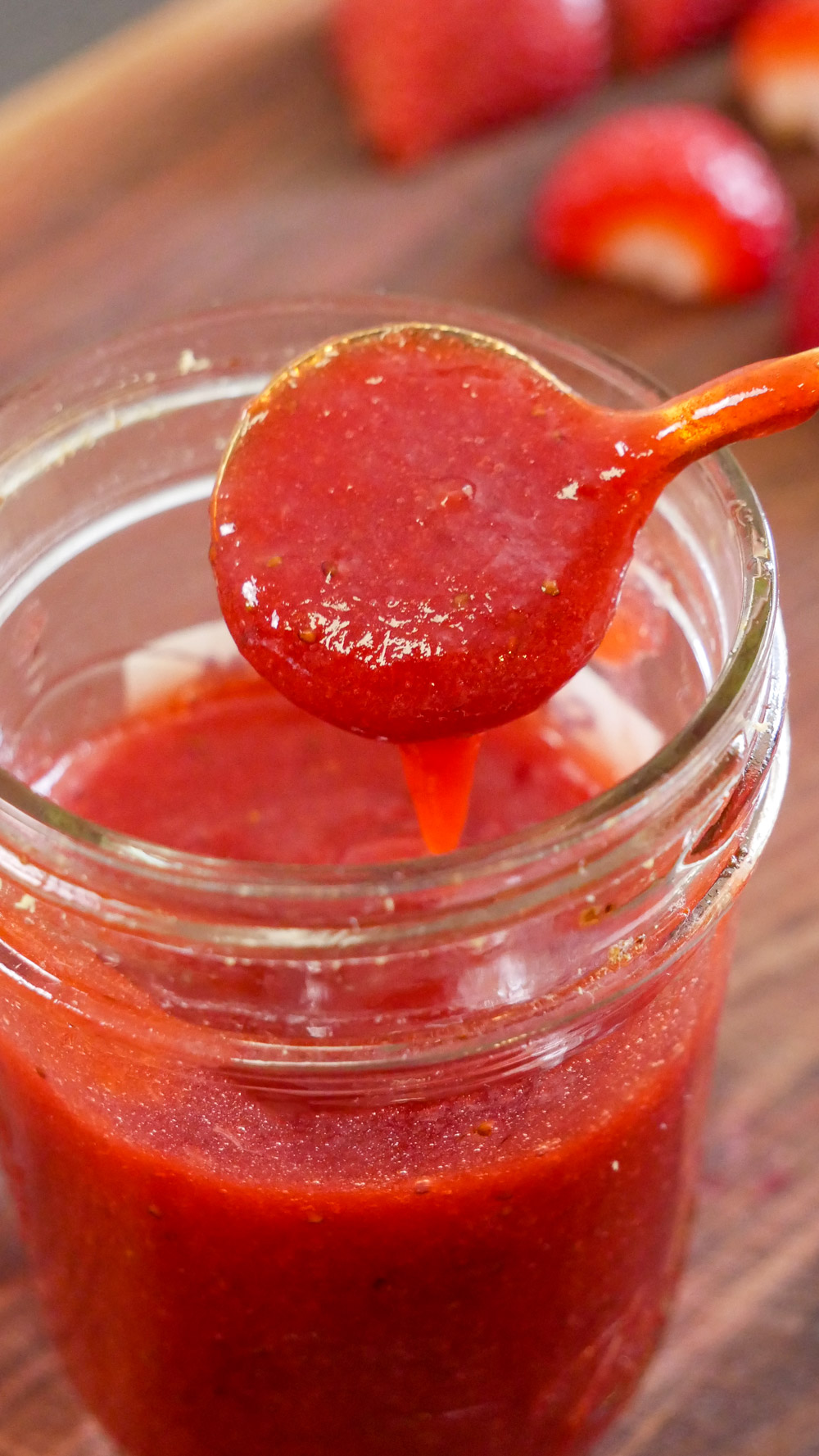 Strawberry Sauce
Ingredients
250 g

(1 1/2 cups)

fresh strawberries

75 g

(6 tbsp)

sugar

3/4

tsp

lemon zest

1 1/2

tsp

lemon juice
Instructions
Roughly chop the strawberries into small chunks.

In a medium sized pot, combine strawberries, sugar, lemon zest and lemon juice. Heat over medium-low and simmer for 5 minutes.

Using an immersion blender, blend the strawberry mixture until smooth. At this point, you can transfer the sauce into a mason jar to cool. Or if you wanted to remove the seeds from the sauce, run the sauce through a seive.

Allow the sauce to cool completely before storing it in an airtight container in the fridge. Good for up to 1 week!

Enjoy with your favorite ice cream, milk, or with my strawberry cream donut recipe! (see note)